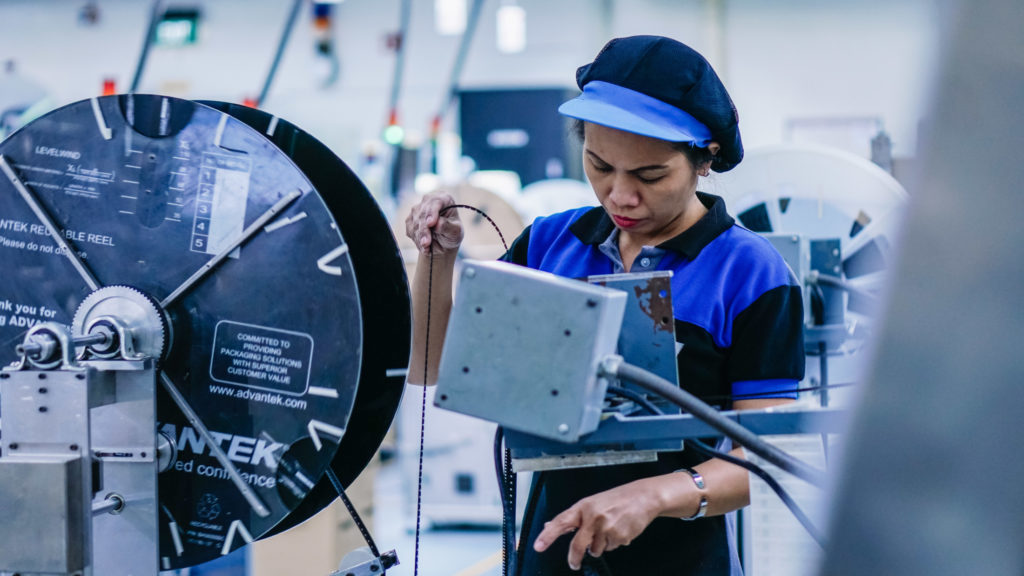 What is the most valuable asset of an organization?
Some might argue the real value lies in the investments, the equipment, or the inventory. Miget Perez, Vice President of Human Resources at Advantek, says the most valuable "asset" of any organization is none of those—it's the people. The people define the strategy, implement the processes, develop the technology, and discover new solutions.
"To work in a space where our primary goal is to attract, develop and retain the company's greatest asset is a privilege," says Perez. "It's my job to help our people, Advantek employees, be the best that they can be."
Perez has spent the last five years of her career working alongside engineers and other professionals in the semiconductor industry. As a Vice President at Advantek, she's noticed one significant trend in the industry, and it does not appear to be changing anytime soon.
This trend (or, lack of one) specifically follows women in engineering. The number of women pursuing careers as engineers has been at a standstill.
Over the past 18 years, women have increased their numbers in many professions previously dominated by men, including law, business, medicine, and other STEM fields in the U.S. However, the number of women in engineering in the U.S. has not increased since the early 2000s. SWE, the Society of Women Engineers, reports that out of all the engineers in the United States, only 13% are women.
Conducted research tries to understand why such significant gender gaps exist in engineering today. Some studies suggest the issue stems due to organizational climate or the difference between men and women's pay. Perez believes an important contributor could be a lack of effort to promote diversity from organizations in the industry.
"Promoting diversity in the workplace is a key step to changing the trend," says Perez. "At Advantek, our gender diversity index is 40%. Introducing more women to key positions—technical, managerial, or leadership—will encourage more women to pursue careers and industries that have a predominantly male population."
Perez also suggests companies and organizations make an effort to help more women meet personal challenges that coincide with their careers.
"We can help introduce and retain female engineers by providing a workplace that supports them in managing family demands," says Perez. "Examples are leave policies, options for flexible work arrangements, provision for child care, and so on. We need to encourage and help women who are at the stage of raising a family to stay active in their career or come back to the workplace."
Any organization can benefit from a diverse workforce. Diversity brings strategic benefits and value to a business. While the number of women in engineering might be slim, their skills and abilities are obviously not.
"Women, like men, are technically capable, sound decision makers, and effective leaders," says Perez. "They communicate effectively and tend to be inclusive. They make others feel included, valued, and listened to."
The first step to closing the gender gap in engineering is to address the problem. Organizations and companies need to understand the value of diversity and the obstacles women might approach when entering the field. Perez is confident the trend can change if organizations and young professionals pursuing careers face the challenge together.
"To women considering a career in engineering: approach other women in the field and talk about your ideas and challenges. Recognize your strengths and leverage those strengths to excel, create value, and make a difference. Together we can work to see the best possibilities for every organization's most valuable 'asset'."